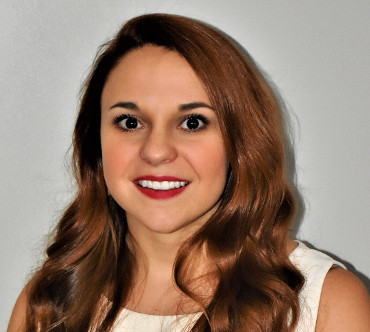 PCMH UPDATE
Maygan Jones of Management and Medical Consulting Services has completed her certification as a PCMH Certified Content Expert with NCQA effective 12/14/20! Whether your practice is looking to maintain your current PCMH recognition status or preparing for the new 2017 PCMH model, Maygan Jones is ready to use her extensive PCMH knowledge and experience to guide your practice through this transition. Congratulations Maygan!!

Healthcare Infection Prevention and Control FAQs for COVID-19
For more information click here.


Coronavirus (COVID-19) text alerts.
To receive alerts text "BHMCOVID"to 888-777.
CMS Changes Name of the EHR Incentive Programs and Advancing Care Information to "Promoting Interoperability"
To continue our commitment to promoting and prioritizing interoperability of health care data, the Centers for Medicare & Medicaid Services (CMS) is overhauling and streamlining the Electronic Health Record (EHR) Incentive Programs for hospitals as well as for the Advancing Care Information performance category of the Merit-based Incentive Payment System (MIPS), which is one track of the Quality Payment Program. This change will move the programs beyond the existing requirements of meaningful use to a new phase of EHR measurement with an increased focus on interoperability and improving patient access to health information.
To better reflect this focus, effective immediately CMS is renaming:
The EHR Incentive Programs to the Promoting Interoperability (PI) Programs for eligible hospitals, critical access hospitals, and Medicaid providers
The MIPS Advancing Care Information performance category to the Promoting Interoperability performance category for MIPS eligible clinicians
QPP REQUIRES AN HARP ACCOUNT
CMS has updated and streamlined systems to better serve you. Previously, users created an account and requested access to organizations for the Quality Payment Program through the Enterprise Identity Data Management (EIDM) System.
Beginning in December 2018, new users who want to sign in to qpp.cms.gov will create their account in the HCQIS Access Roles and Profile (HARP) system, and all users will request and manage access to organizations by signing in to qpp.cms.gov.
What If I Already Have an EIDM Account?
If you have an EIDM account with one of the PV/PQRS roles that lets you sign in to qpp.cms.gov, we created a HARP account for you, keeping your EIDM User ID and password.
You will still be able to sign in to qpp.cms.gov with your EIDM User ID and password and will have access to the same organizations.
Moving forward, you will manage your User ID and password in HARP, and your access to these organizations through qpp.cms.gov.
If you've forgotten or need to reset your password, you'll do this in HARP, using a link on the Sign In page on qpp.cms.gov.
If you need authorization to access a different organization, you'll do this by signing in to qpp.cms.gov.
If you're a Security Official for your organization, you'll approve requests for access from new users by signing in to qpp.cms.gov.
For more information you can download this zip file with 5 documents.
Services
Promoting Interoperability, EHR implementation, PCMH consulting, MACRA/MIPS, EHR worflow redesign, AAPC certified coding instruction, ICD-10 instruction and certification, privacy, security risk analysis and NCQA Diabetes Recognition Program Assistance.
Projects
We recently completed a project of auditing charts for dozens of participating providers for a third party payer who desired to verify the accuracy and specificity of all diagnosis codes.
Management
Medical billing and accounts, clinical operations, management services, practice assessments.

about us
Management & Medical Consulting Services, LLC (MMCS) was founded in 2010 to meet the demand for technical assistance services in Alabama by small to medium size medical providers striving to comply with the 2010 new Meaningful Use-MU (now known as Promoting Interoperability PI) requirements and the incentive opportunities funded nationwide through the Office of the National Coordinator (ONC). The initial activity in this effort was as a Subrecipient in the ONC Regional Extension Center grant project from 2010 to 2016. During this time, MMCS worked with over 600 providers to meet PI requirements (MU) and successfully attest for a significant amount of incentive payments they qualified for. MMCS has been a consistent over achiever in fulfilling its duties and today still works with clients developed many years ago. Today MMCS contracts with Alabama Medicaid to provide PI technical assistance and quality reporting services to Medicaid providers across Alabama.
MMCS personnel all have clinical backgrounds in either administration, billing, nursing or management prior to the offering of the consulting services enabling us to bring a high level of understanding of the client's business to the client. Each employee has personal experience in the EHR adoption process. We provide services onsite with a personal touch which is a significant key to our success
MMCS provides not only Meaningful Use services but we also provided AAPC (American Academy of Professional Coders) coding instruction, Patient Centered Medical Home (PCMH) clinical certification services and NCQA Diabetes Recognition Program Assistance. MMCS provides medical groups with Risk Analysis reporting to ensure their compliance with HIPAA regulations for group practices.
View the integrated collection of our services for your business
We provide many services for our clients. Some of our offers include CPC training, Medical billing & accounts, Clinical operations, Chart auditing, and Promoting Interoperability.
Learn More >>